At Bells Mill Elementary, you can find activities before and after school to provide enrichment for your children, at a location convenient for parents — rooms and fields of our school! Enrichment providers offer programs in sports, fine arts, science and language, to name a few.
The PTA provides this listing for informational purposes only and does not endorse any of the programs or enrichment providers, nor does the PTA guarantee the accuracy of the following information. Concerns or questions about the published information should be taken up with the individual programs.
Please fill this out once for the year to participate in any PTA sponsored activities: Family Waiver.
Contents of Enrichment Activities
Winter 2017-18
Flex Academies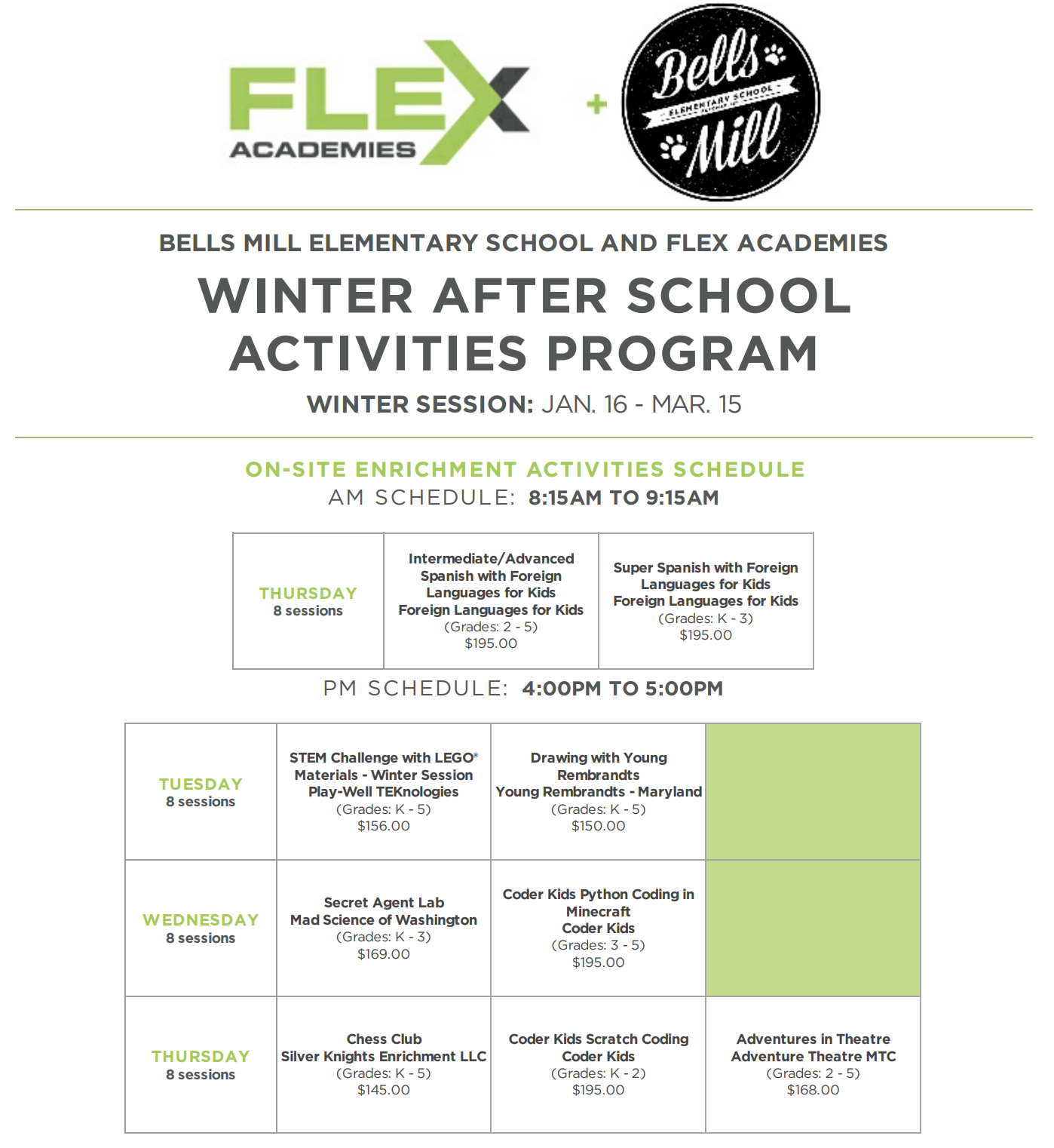 Registration Begins: December 6 at 9am
Registration Closes: January 8 at 5pm
To Register, visit: https://flexacademiesbellsmill.jumbula.com
Questions? info@flexacademies.com or 240-284-0486
Fall 2017
Model UN
Do you have an interest in global issues? Do you want to learn skills in negotiation, public speaking, problem solving, conflict resolution, research and communication? Then join the Model UN club in its third year at Bells Mill! For more information see the flyer.
To sign up: https://goo.gl/forms/yzeG20FfAazIjAXr2
Flex Academies
Flex Academies is so excited to be offering a full schedule of enrichment activities this fall. Flex has made some pricing changes this year that parents will love: elimination of registration fee, lower prices, multiple class discounts, and sibling discounts. The variety of fun classes is sure to excite your children.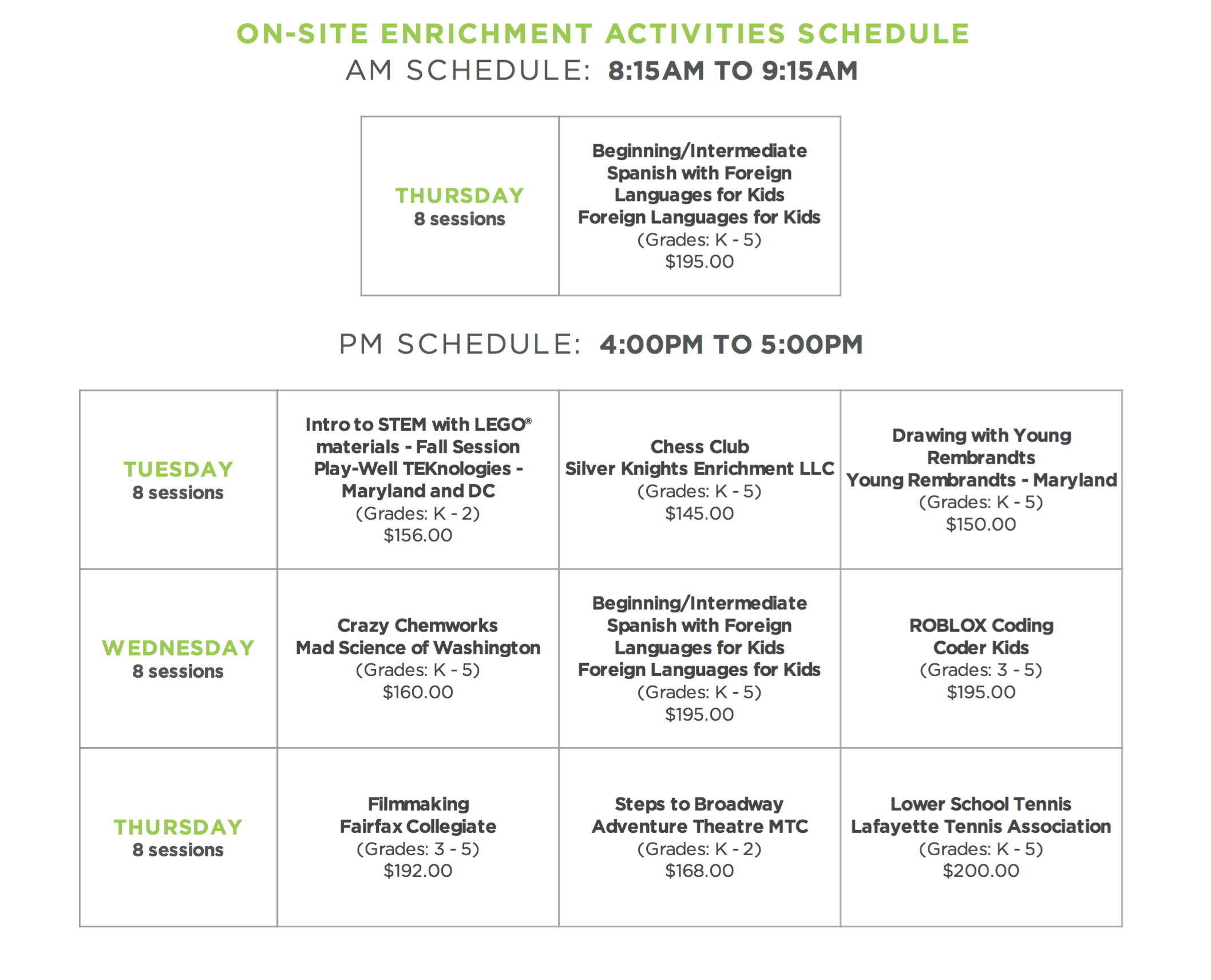 To register for Flex Academies offerings at Bells Mill ES, visit:
https://flexacademiesbellsmill.jumbula.com/#/fall-2017-activities
Questions? Feel free to call or email info@flexacademies.com or 240-284-0486
IMPORTANT DATES FOR BELLS MILL:
Registration Opens: Sept. 6th at 9:00 AM
Registration Closes: Sept. 20th at 5:00 PM
Session Dates: Sept. 26th to Nov. 30th